Laboratory furnaces provide a consistent source of heat to samples and materials in a laboratory environment. These furnaces are typically constructed from high-temperature refractory materials that are capable of withstanding extreme temperatures without breaking down. They are often programmed to operate for prolonged periods, sometimes several months, in order to complete a full processing cycle.
If you are working in a laboratory, it is essential to be aware of the different types of laboratory furnaces available. Whether you need to heat, dry, or process materials, choosing the right furnace is crucial.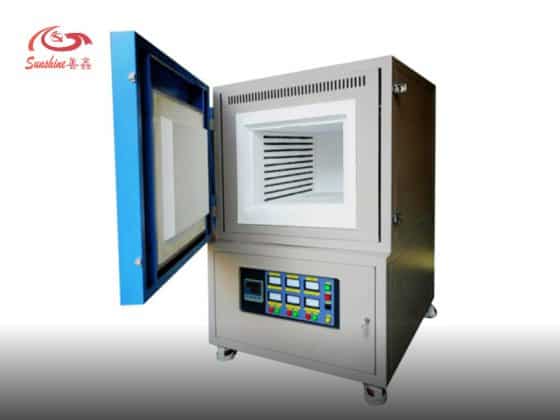 7 Types of Laboratory Furnaces
Box Furnace
Tube Furnace
Muffle Furnace
Vacuum Furnace
High-Temperature Furnace
Crucible Furnace
Atmosphere Furnace
Box Laboratory Furnace
A box furnace is a versatile piece of equipment used for high-temperature applications. Box furnaces use swing out doors or vertical lifts to allow products in a range of sizes to be put inside the furnace. Commonly used in chemistry, materials science, and engineering, box furnaces have a wide temperature range and can heat materials up to 1800°C.
These furnaces come in various sizes and shapes and can hold several different samples at once. This type of laboratory furnace is used for heat-treating, calcining, pre-heating, tempering, and other high-temperature processes.
Tube Laboratory Furnace
Tube furnaces are another common type of laboratory furnace, primarily used for annealing and melting processes. They are cylindrical in shape and can reach temperatures of up to 1800°C. The furnace is composed of a heating element wrapped around a ceramic tube, which is sealed at both ends. The samples are inserted into the central part of the furnace tube, where they undergo heating.
Muffle Laboratory Furnace
A muffle furnace is an externally heated furnace that is used for low-temperature applications and individual samples. These furnaces do not come in contact with the atmosphere, ensuring the purity of the sample. They are also used in sterilization, ashing, and heat-treatment processes. Muffle laboratory furnace can heat up to 1200°C and can handle a variety of materials like ceramics, glass, metals, and plastics.
Vacuum Laboratory Furnace
Vacuum furnaces are used in processes that require a low pressure or vacuum environment. These furnaces are commonly used in industries like aerospace, medical equipment, and semiconductors. The process of heating in a vacuum removes any impurities from the sample and increases its purity. Vacuum laboratory furnaces can handle temperatures of up to 2000°C and have a broad range of applications.
High-Temperature Laboratory Furnace
High-temperature furnaces are designed specifically for high-temperature applications. High-temperature laboratory furnaces operate at temperatures of up to 3000°C and have a wide range of applications in industries like aerospace and materials science. They are used to test materials under extreme conditions, and these furnaces are typically composed of graphite, tungsten, and molybdenum components.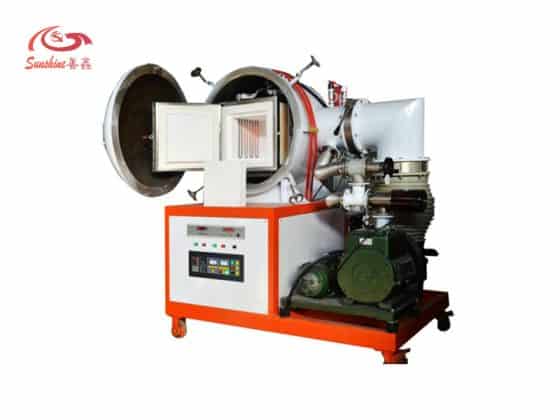 Crucible Laboratory Furnace
Crucible furnaces are used to melt and heat metals, alloys, and other materials. These furnaces are often used in the casting process and can melt materials at temperatures up to 1500°C. Crucible furnaces use crucibles made of graphite or refractory metals to hold the material to be melted. These furnaces are widely used in metallurgy and materials science research.
Atmosphere Laboratory Furnace
An atmosphere furnace is designed to provide a specific atmosphere for the sample being heated or processed. These furnaces can produce controlled environments for purposes like brazing, sintering, and annealing. The furnace creates an atmosphere inside using gases like hydrogen, nitrogen, or argon to create a specific chemical environment for the sample. These laboratory furnaces can heat materials up to 1700°C.
Laboratory Furnaces We Supply
T-Crystal Dental Zirconia Sintering Furnace (Box Type) T crystal dental zirconia sintering furnace is box type sintering furnace. This box type dental zirconia sintering furnace adopts high purity polycrystalline mullite fiber as furnace material, which is light in weight, small in volume, and only 1.5 KW in power. T crystal dental zirconia sintering furnace is […]
In conclusion, laboratory furnaces play a crucial role in the materials science, chemistry, and engineering industries. Understanding the functions and applications of each type of laboratory furnace will help you choose the right furnace for your process. Make sure to consider factors like temperature range, sample size, atmosphere requirements, and heating uniformity before selecting a furnace. With the right furnace, you can achieve your desired outcomes and ensure the purity and quality of your samples.