General introduction
High Temperature Lab Vacuum Furnace, 2200℃ Max. High Vacuum Heat Treatment Furnace.
This high temperature Vacuum Furnace is cost-effective. Max. vacuum 7×10-4Pa. Excellent uniformity, precise control for vacuum sintering, brazing, and hardening, etc. It is used for ceramic materials, ceramic-metal composites, refractory metals, and alloy materials, as well as vacuum brazing of alloy tools and superhard materials.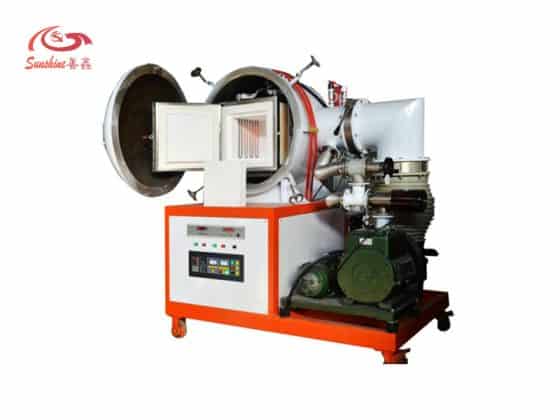 High Temperature Vacuum Furnace Applications:
Vacuum heat treatment – hardening, tempering, and annealing
Vacuum brazing
Sintering
Degassing
Advantages of High Temperature Vacuum Furnace:
No surface oxidation or discoloration
Minimal distortion
Flux free brazing
Repeatable quality
Clean, safe, quiet and efficient
All our vacuum furnaces can be used with either an inert gas or a reactive gas.
The majority of products in our vacuum furnace range are available with either ceramic fiber, molybdenum, or graphite insulation. On request, a furnace with a graphite insulation chamber can be configured to safely operate at up to 2200°C.
Types of Furnace Chamber for optional