Mosi2 heating element plate holders are used to secure and support the terminals of MoSi2 Heating Elements in applications where the elements are installed from the inside of a furnace chamber.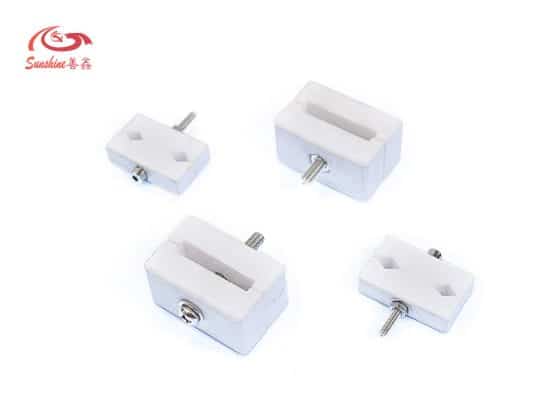 The insulating tab fills the opening from the top of the ceramic plates to the hot face of the furnace chamber. The tab seals and reduces the heat losses between the two element legs.
The main advantage of the element holder is that the mosi2 heating elements can be installed from the outside of the furnace.
The plate holder can also be supported without the tab extending below the two plates. The "LL" dimension being zero. In this case, the furnace insulation should have two holes rather than a slot.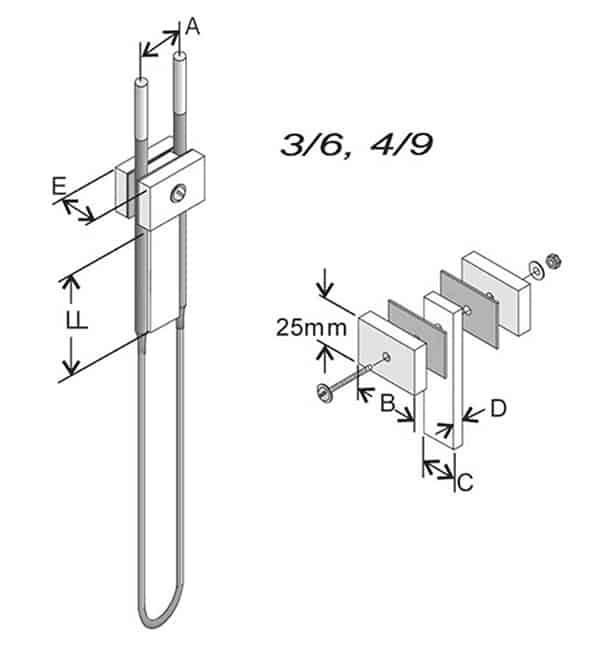 Sizes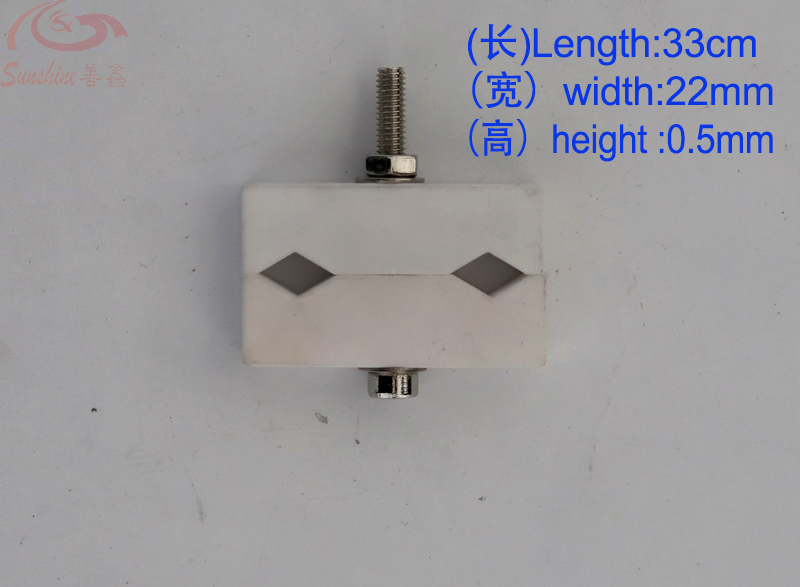 Tab length (LL)
The LL (length of the tab) is determined by the thickness of the furnace walls. Also available with length of zero.
Identification
Plate holders are described by the element size, the "A" dimension, and the tab length. As an example, the part description for a 6/12 Moly-D element with an on center leg spacing (A) of 50 mm and furnace roof thickness of 100 mm would be a 6/12 Plate Holder, A=50, LL=100.
Mosi2 heating element plate holders'voltage and current
The voltage and current that the mosi2 heating element plate holders can withstand depend on the size, shape, surface load and operating temperature of the mosi2 heating element. Generally speaking, the voltage of mosi2 heating element is between 100V and 400V, and the current is between 10A and 100A.