Description of mosi2 heating element
The mosi2 heating element plays an important role in many industries.
Common such as ceramic firing industry, electronic components processing industry, glass manufacturing industry, metal processing industry, drying and heating distillation in the chemical industry, etc., as follows:
Application of mosi2 heating element
They are used in ceramic and electric component industry for firing ferrites, Varistors, Thermisters, Titanities, Magnets, refractories, Insulator, grinding Wheel, etc.
Glass Industries: In the Forehearths of large melting furnaces for anneling of glass ampoule and reed switch sealing
Metal treatment: Hardening, non Ferrous melt holding, Forging, Sintering, Blazing, Melting and Assaying (Carbon Sulphur determination of steel) and annealing
Chemical industry: In the manufacture of flourocent materials, medicines and for heating drying and Distillation wherever necessary
Melting of Aluminium, Gold, Silver, Zinc and Copper
Ordnace and Defence Production: Rifles and shell manufacture, for Heat treatment of alloy and steel, aircraft Turbine Blade manufacturing, etc.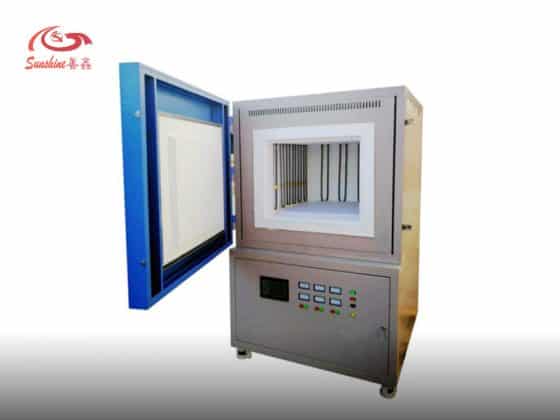 One end closed Silicone Carbide tubes as thermocouple protection sheaths are available for use in hostile furnace atmosphere.
How to choose mosi2 heating element supplier?
Sunshine is a professional mosi2 heating element supplier in China, producing a wide range of mosi2 heating element which is well received by customers
Why W shape mosi2 heating element? This type of mosi2 heating element looks like the letter "W", so it is called "W shape mosi2 heating element". Application high temperature electric furnace heating Classification Furnace heater Main Material Molybdenum disilicide MoSi2 Supply Ability 5000 Piece/Pieces per Week for W shape MoSi2 heating element Experience in Making […]
Sunshine heating also provides mosi2 heating element accessories, such as:
Mosi2 heating element plate holders are used to secure and support the terminals of MoSi2 Heating Elements in applications where the elements are installed from the inside of a furnace chamber. The insulating tab fills the opening from the top of the ceramic plates to the hot face of the furnace chamber. The tab seals and reduces the […]
Two-shank holders are used only by mosi2 heating element. The Two-shank holders includes stainless steel clips and ceramic blocks.It is held in place by two plates and a piece of insulation located in the center of the holder. The insulation board is made of high-temperature ceramic fiber which can withstand high temperature. Two shank holders […]
We offers a wide range of accessories for connection of molybdenum disilicide (MoSi2) electric Heating element . This includes single- and two-shank element holders, contact straps, stain steel clamp and ceramic plate bricks. We supply the matching fastening systems depending on element size. Mosi2 heating element single-shank holders can be used for all kinds of […]
Combination straps are used to connect element to bind post or element to element. Mosi2 heating element combination straps is made from high purity aluminium which provides high electrical conductivity, flexibility and resistance to oxidation at high temperatures. Specifications The mosi2 heating elements combination straps are offered in 75, 150, 200, 400 and 600 amperage […]
Mosi2 heating element C contact clamp drawing The Mosi2 heating element C contact clamp is made of high quality stainless steel.Stainless steel liquid is melted, the liquid entry mold,and then the mold is pressed into shape . Mosi2 heating element C contact Clamp can be used for conducting electricity during the heating process of the […]
The ceramic holder consists of two ceramic blocks held in place by two pieces of stainless steel angle, hex nuts, and hex head cap screws. These ceramic holders offer higher temperature capabilities than metallic holders. Element sizes Identification Ceramic holders are described by the Moly-D element size. As an example, the part description for a […]
Sunshine can provide complete heating solutions, from heating elements (Mosi2 Heating Element, Silicon Carbide Heating Elements) and accessories, to furnaces, for any problems in heating, please contact US.