Product standard specification and reference data
No pollution and yellow pollutants.
Manufactured to industry established diameters and resistance values in the following diameters: 3/6, 4/9, 6/12, 9/18 and 12/24 .
MoSi2 heating element length: Lu length from 150-1000mm, Le length from 150-1500mm, customized is available.
MoSi2 heating element operation temperature: from 500C to 1850℃(3182℉). Max temperature can up to 1900℃(3452℉).
MoSi2 rod heating element rod shape : U type; W type; Straight type; L type.
Diameter(mm) φd(hot zone)/ φc(cold zone)
shape
length(mm) Le(hotzone)/ Lu(cold zone)
a(mm)
g(mm)
f(mm)
h(mm)
n(mm)
Standard
Minimum
Standard
Minimum
3/6
U, L, W or customized
customized
25
12
15
30
10
40
35
4/9
U, L, W or customized
customized
25
15
20
30
10
50
45
6/12
U, L, W or customized
customized
50
25
25
45
15
90
70
9/18
U, L, W or customized
customized
60
35
32
75
20
135
110
12/24
U, L, W or customized
customized
80
50
40
100
35
/
/
The main features of 1900 Molybdenum Disilicide (MoSi2) Heating Element
The compact and complete element protective layer can well resist the corrosion of special atmosphere.
The protective layer has strong regeneration capacity under oxidation environment and high temperature conditions.
Produce special shape and size according to customer requirement.
Welding fastening,strong attack resistance.
Special process is adopted for point forming.
Meet various installation requirements.
The advantage of 1900 Molybdenum Disilicide (MoSi2) Heating Element
Max. working temperature 1850 ℃(3362℉), safety running for operating temp. 1750 ℃(3182℉)
elements may be used at surface temperature up to 1900 ℃(3452℉), at control.
furnace temperatures up to 1850℃(3362℉) in oxidizing atmospheres. Lower temperatures are recommended in reducing atmospheres.
High density of SUNSHINE product increases its electrical conductivity. The characters of faster warming and power consumption low, which reduce production cost.
Good appearance quality and tenacity, high mechanical strength.
General Applications – High temperature MoSi2 heating element for various electric furnaces.
The packaging of 1900 Molybdenum Disilicide (MoSi2) Heating Element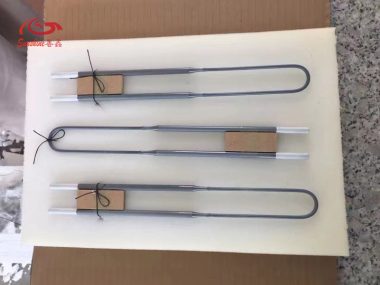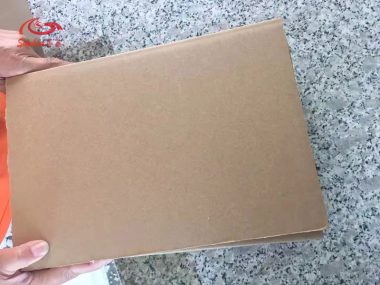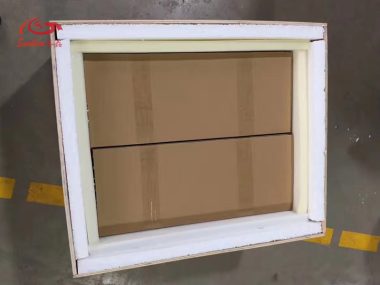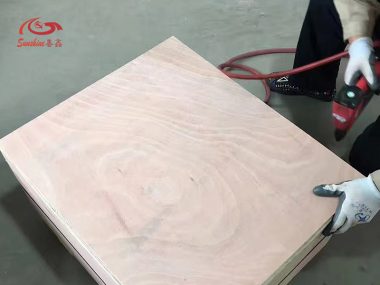 Product use and maintenance
1. Molybdenum DiSilicide (MoSi2) is a special material that has the best properties of both ceramic and metallic materials. However they are hard, crisp and low impact strength at room temperature. Therefore to be careful to avoid damage during transport and installation.
2. When MoSi2 elements continuously operate in an oxidation atmosphere, the surface temperature of 1700 type should not exceed 1700 ℃(3092℉), 1800-type should not over 1800 ℃(3272℉) and for intermittent use, 1700 type-element should not over 1650 ℃(3002℉), 1800 type element can not exceed 1750 ℃(3182℉), 1900 type-element cannot exceed 1850 ℃(3362℉).
Furnace dryness
New or old furnace which don't be used for a long time need to be dry before it is used, the drying temperature is 100 ℃(212℉) to 200 ℃(392℉).
However, if the element is used for a long time under the low temperature, it will cause the low-temperature oxidation.
For little furnace, the drying time is short, the influence of several drying hours is little, but for large furnace, which need to be dried for a long time, you had better open the furnace door to ventilate well. You can open the furnace door ajar with the temperature increment and completely close until the temperature reach 1000 ℃(1832℉) above.
If the furnace dry out has been completed or does not need drying, it has to rise its temperature. In order to avoid the oversized electric current impact and cause the electrical equipment overload;
Please go up the furnace temperature according to the following table.
Small furnace (power100KW)
Large furnace(Power 100-500KW)
Furnace temperature
Voltage
furnace temperature ℃
Voltage
20-150
1/3 Operating Voltage
200-300
1/3 Operating Voltage
150-500
2/3 Operating Voltage
300-700
2/3 Operating Voltage
500-operating temperature
The Whole-Operating Voltage
700-Operating temperature
The whole-Operating Voltage
Video
When shifting gears, the time can not be too long, the element's temperature can't drop down 300-400℃ usually. Otherwise, it easily gives rise to the electric current shocking to break the electrical equipment.