Heating Element Supplier in China
SUNSHINE High Temperature
Henan SUNSHINE high temperature materials CO., LTD specialized in manufacturing Molybdenum Disilicide (MoSi2) heating elements,Silicon Carbide Heating Elements and relevant products ,used in industries and applications around the world.
According to customer needs,MoSi2 heating elements can be made of various specifications and different shapes.
Our MoSi2 line up such as 1700, 1800 and 1900 type which are equivalent to another global competitor in electric, chemical and physical properties.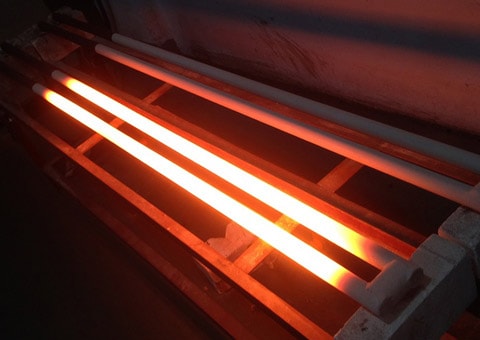 We can supply SiC heating elements with density achieved to 2.65g/CM3.
We developed various coating to protect the SiC structure of heater to prevent rapid aging, the coatings we have mainly are A Coating, B Coating, D Coating.
Our Slogan
For survival to go beyond, For development to innovate. With our courageous fight, the business has gained tremendous development in the wave of market economy.
Our Spirit
To be Pragmatic ,To be struggling. With the spirit, our company has been national, provincial and municipal outstanding enterprise covering domestic and foreign market owing to Continuously improving product quality and perfecting the service system.
Our Developing Policy
Advanced,Scientific, Institutionalized,Humanistic. Only science can advance, only advancement can win. It is perfect institution and humanistic administration that are the protection of enterprise development.